Shepherdstown Mystery Walks
Trip Advisor Best Travelers Choice Award Winner
Haunted Tours-Mysteries-Ghost Tours-Shepherdstown Ghosts!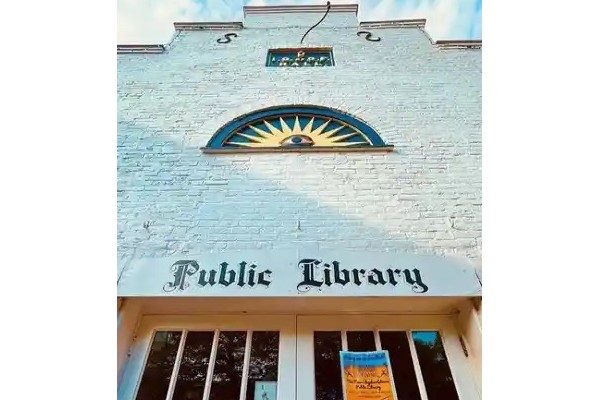 Tour with the Best Guides!
OPEN YEAR ROUND
Get the best tour guides.  
Check out Ghost Tours Near me!  
Enjoy a historic ghost tour along the concealed, shadowy streets of Shepherdstown with history of the dead….and the not quite dead….those ghosts who still occupy the homes and land of this beautiful, quaint town.  Experience Shepherdstown, WV with historically-costumed guides who review history  by candlelit lantern from one haunted and historic location to the next.  
Make your ghost checklist now for this haunted ghost tour!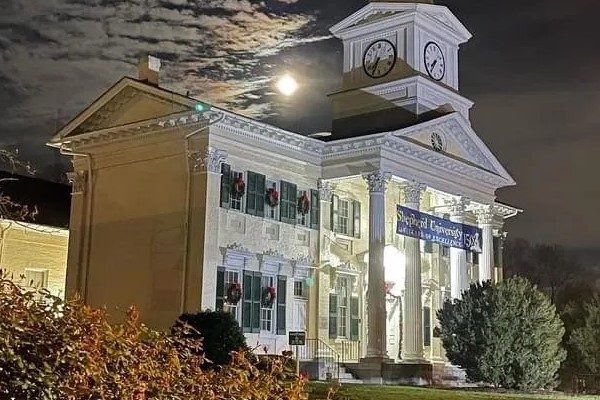 The Real Ghosts of Shepherdstown
Hear stories of residents who may have left this world, but not the town they lived in. This is a rich, scenic tour through historic Shepherdstown, the oldest town in West Virginia. Review its' rich history with your guide includes early settlers, French/Indian War, Revolutionary War, Civil War, building of the C&O Canal, and history of life along the Potomac River.
Hear first hand ghost stories and the true history of this rich, colonial town.
A TripAdvisor Best Travelers Choice ghost walk.
This is the real ghosts of Shepherdstown.
We will walk a fast 1.5 hours and will cover 1 mile on easy terrain.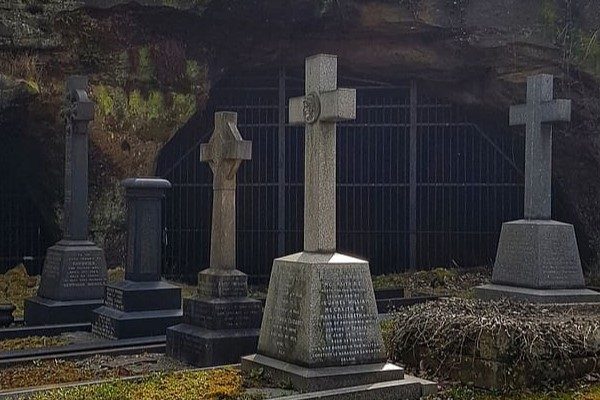 Ghosts, mystery, Hollywood, and famous authors! Talk about ghost tours near me!   
Indulge your senses as you tour through this quaint, historic, scenic town with an experience guide. 
Open year 'round 
Tours by reservation only.
Make reservations on line, or a fast
call 301/639-0351
$15 per person; 
301/639-0351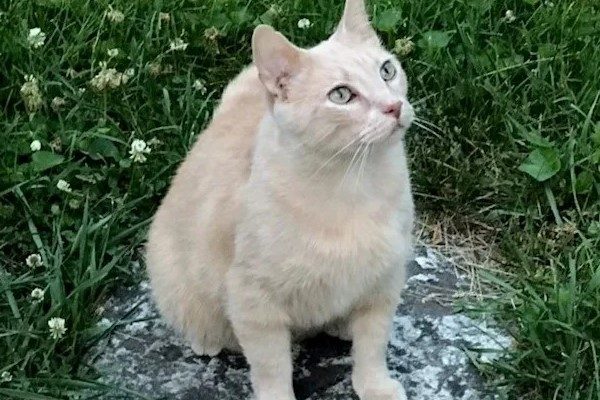 For those of you who have toured with me, you are again seeing a fast old friend.  
For those of you yet to tour, Cecil is a mystery to be discovered.
Cecil provides comic relief while on the haunted ghost walk. 
This mystery walk is one of the best haunted tours in West Virginia because it highlights both the phenomenal history of our area, and the ghosts of Shepherdstown. Our Shepherdstown ghost tours and guides feature stories that are true history and which have been researched by the tour Founder. Included are two haunted cemetery tours where you will walk among the ghosts, unravelling the numerous ghost mysteries of Shepherdstown.
So if a finding a 'best ghost tour near me' is important to you…don't miss this Shepherdstown Mystery Walk!
First thing: ENJOY SHEPHERDSTOWN!!!!! Second thing: Shepherdstown's restaurants are phenomenal.....but service may not be fast. Please allow yourself plenty of time to arrive at the tour start spot, at least 10 minutes before your scheduled tour to best allow you time to meet your guide. TOURS DEPART ON TIME!
Once you make your reservation, you have 48 hours to request a refund as long as the tour is not scheduled within that time frame. 
We require at least 24 hour notice before the tour starts in order to issue refunds. We will not issue refunds 24 hours/of your tour, since we have held that space specifically for you and have limited spaces available. 
No-Call/No-Show on the customer's part: If you do not show up to a tour, you will be marked as a no-show. If you are unable to attend the tour, cannot find the tour location, or for any other reason you do not attend the tour, you will be marked as a no-show. There are no refunds issued to no-call no-shows.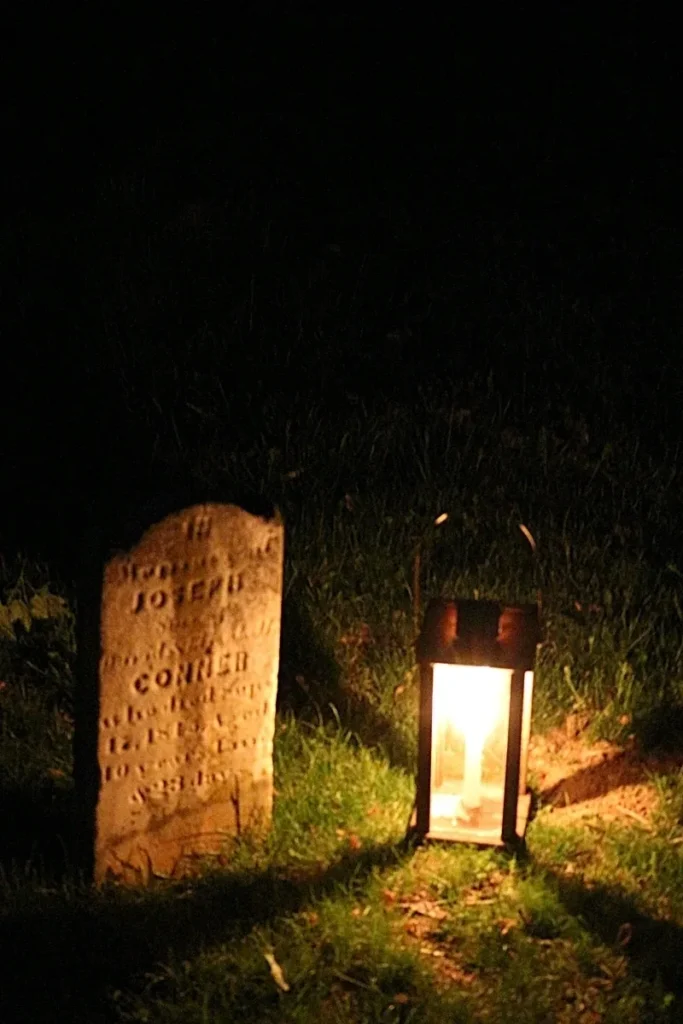 Join the conversation and stay ahead of the curve with our latest insights.
Uncategorized
Hi! Janet here, owner of Shepherdstown Mystery Walks haunted ghost, history and mystery tour. This tour has been around for oh, over a decade now. Even more
Read More »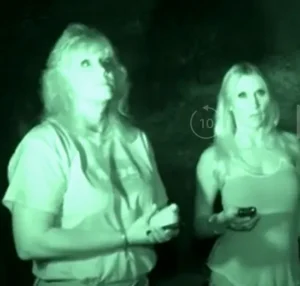 Uncategorized
So – one question I am very often asked on tours is 'what is the most frightening place you've ever investigated?' Now, I've investigated all
Read More »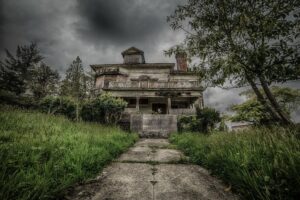 Uncategorized
Questions I'm often asked during tours Another question I am asked quite often is….Is Shepherdstown really haunted? To that question, I answer a resounding "YES!".
Read More »
Come…stay at this historic gem in Shepherdstown:  https://thomasshepherdinn.com/
The Thomas Shepherd Inn is in a great location, easily  walkable to shopping, dining, exploring and experiencing everything Shepherdstown has to offer.  Be sure to leave the best review!
We also recommend:
Mystery walk fun!
Jun 2023 • Family
Really interesting trip. Low key and great way to learn about Shepherdstown. The guide was really fun and engaging. It wasn't scary, but had some eery stories mixed in with history lessons and accounts by locals. Had a really nice time!
Great experience, must try!
Feb 2023 • Couples
What a fantastic experience! Janet does a great job and is a wealth of knowledge about Shepherdstown. Plus Cecil the cat might join your tour at just the right time…
Fun, educational, and mysterious
Jan 2023 • Couples
Amazing tour guide. Wonderful mix of history and compelling mystery/paranormal. Tour route is friendly as far as physical ability.
Historically good time!
Dec 2022 • Family
Our story teller, JP, did an amazing job guiding my family through Shepherdstown's history. Highly recommend!
Great tour
Oct 2022
Great tour with so much information about the history of the town and the paranormal experiences. A must do in if you're Shepherdstown
Amazing tour!
Oct 2022 • Couples
Janet was awesome with her historical knowledge and insight into the paranormal. I highly recommend this tour!
Excellent Tour!
Jan 2022 • Friends
Janet is a great tour guide! Even on a cold January evening, she gave us an excellent 90-minute tour of the town. Many stories shared, explaining the history of the town, the cemeteries, historic buildings, and various sightings. Would recommend 10/10 as a small tour group with friends!
Shepherdstown mystery walks
Feb 2022 • Couples
What a Fantastic entertaining evening spent with Shepherdstown's premier ghost tours !! Beautiful walk exploring a town steeped in so much history with our very knowledgeable guide Janet. We where indulged with lots of history & ghost stories , we would whole heartedly recommend this experience !!
The best
Jan 2022 • Friends
Wonderful spooky tour!! Shepherdstown is anold town with a long rich history and all the accompanying tragedy.
Fantastic ghost tour!!!
Nov 2021 • Family
I attended the tour with visiting family and we all thoroughly enjoyed the tour. It was a fascinating blend of Shepherdstown's historical and paranormal events.